페이지 정보
작성자
관리자
댓글
0Comment
조회
278Hits
작성일

19-01-26 17:21
본문
NEURONOX INJ.
"First Botulinum Toxin Brand developed by Medytox, a global biopharmaceutical company"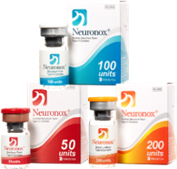 NEURONOX is a botulinum toxin type A based product similar to Botox, which is derived and purified from Clostridium botulinum. The main function of botulinum based products is to be injected into muscles and block their ability to contract. The application of such products is both medical and cosmetic, as they have been known to successfully treat conditions like migraine. However, they are most popular as a powerful means for cosmetic corrections and anti-aging product. 
NEURONOX is as safe and effective as Ona-BoNT/A in reducing moderate to severe glabellar frown lines.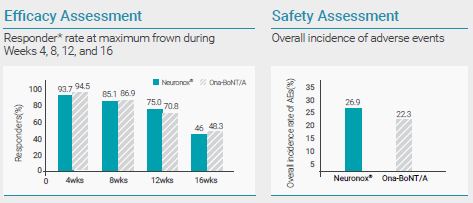 Neuronox® is registered in 31 countries including Korea, Brazil, India, Hong Kong, Ukraine, Thailand and Mexico. Currently, it is in the process of registration in 30 additional countries.